Jack Draper is determined to finally put his injuries behind him and prove he can become one of the top players in the world.
Draper's thrilling run at the US Open came to an end in the fourth round after a four-set defeat by Russian Andrey Rublev.
The British number four, in the second week of a grand slam for the first time, fell 6-3 3-6 6-3 6-4 to eighth seed Rublev.
But Draper's performances this week will hopefully point to an upward curve in such a promising career hindered by fitness issues.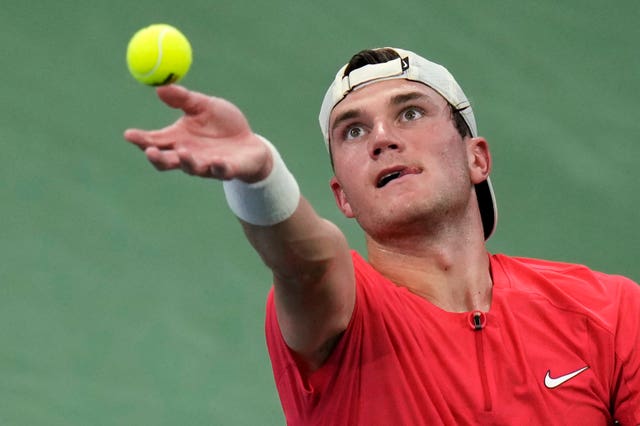 The 21-year-old has endured an injury-hit year and slipped from a ranking of 38, in January, to outside the top 100.
A shoulder problem saw him miss Wimbledon and also threatened his participation at Flushing Meadows.
Yet despite serving well within himself in a bid to manage the problem, Draper was the only British player to reach the last 16, and he gave combustible Russian Rublev plenty of reasons to vent his spleen in a see-saw contest.
"With the amount of injuries I've had and the amount of times I've not been able to compete, and I've had difficult times in my career, it has honestly been tough to believe I can go all the way in a grand slam right now," he said.
"It's not my tennis which is something that is holding me back, it's my physicality and being able to staying on court consistently.
"Once I do that I think I will prove to myself I will be able to be one of the best players in the world.
"My tennis is right there. I've barely played in the last couple of months and I've come here, made the fourth round and pushed a top-10 player today.
"If I just can get things right, still be being able to compete and train, I think I can go all the way in this sport, 100 per cent."
Draper took time to settle as the first set raced away from him; Rublev does not only serve at 125mph but he seems to play at that pace as well.
But he played a brilliant set to level the match and broke again early in the third, only for the lack of court time this year to begin to tell as Rublev eventually triumphed in two hours and 45 minutes.
"The first couple of sets were a battle and I started to struggle physically after I broke him in the third set," added Draper.
"I gave it all I had mentally, but I was pretty drained. That's where, now that I'm fit, we can go back to base and try and work each day to be better with that intensity.
"It's tough when you've been out so long and have no feedback. I can train with more intensity now remembering that match and how knackered I was after it."