Kieran Reilly delivered an emphatic bike drop after the run that earned him BMX Freestyle Park gold at the UCI Cycling World Championships on Glasgow Green.
There were still six riders to go – and a 50-minute rain delay to endure – when Reilly finished his attempt but the 22-year-old European champion already knew he had delivered on his game plan.
And when reigning Olympic champion Logan Martin, the last man to go after the competition finally resumed, came up half a point short of Reilly's winning score of 95.80, the celebrations could start all over again as the Newcastle-born rider became world champion.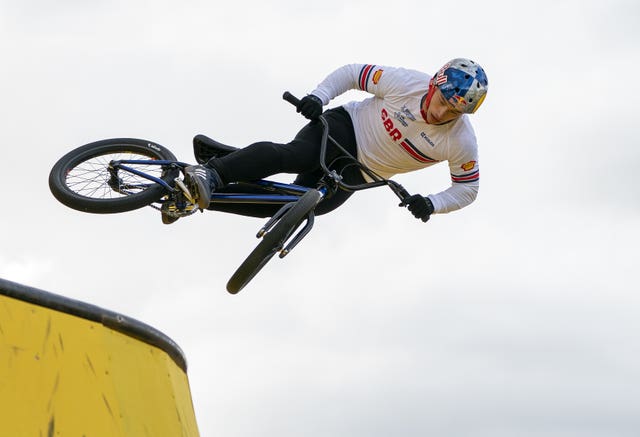 "It's next level," Reilly said. "It's been a stressful half-hour sitting behind there. It got to the point where it's guaranteed I've got a medal before it rained but the difference between getting a medal and a jersey is huge…
"I still look up to the guys who have won the rainbow jersey. This is the biggest competition in the world outside the Olympics and this is the perfect stepping stone for me.
"I've won the Euros a couple of months ago and to have those two jerseys at the same time shows the hard work is paying off."
Having laid down a solid first run, Reilly upped the ante in the second and landed everything he attempted.
As he criss-crossed the skatepark with a string of tricks including a 720-degree tailwhip, a 720 bar spin and a front flip tuck with no hands, the anticipation was building for Reilly's party piece, the double flair.
And as he landed it with the final act of his 60-second run, Reilly pumped his fist before throwing his bike to the floor in sheer exhilaration.
"That was pure and utter relief for me," said Reilly. "It's not as often as you'd like that you come off a course knowing you've done everything.
"I had a game plan and it was one of the few times I've managed to stick to that entirely and get the perfect run I wanted.
"To be one of the few guys still doing the double flair in competition, it's such a high-risk trick and it's taking that risk at the end of the run.
"I stepped it up significantly. I could have thrown it all away with that one trick but I'm glad I had that belief in myself and that it paid off."
Reilly had come to Glasgow with more modest goals – securing a top six finish and with it ensuring Great Britain would qualify at least one male rider for Paris next summer.
Having achieved that, Britain will now look to secure a second place at next year's qualifying events.
Olympic bronze medallist Declan Brooks crashed in his second run and finished down in 20th, but Jude Jones took an impressive sixth.
Britain's Olympic champion Charlotte Worthington finished seventh in the women's final as she continued her comeback from time out of the sport in recent months.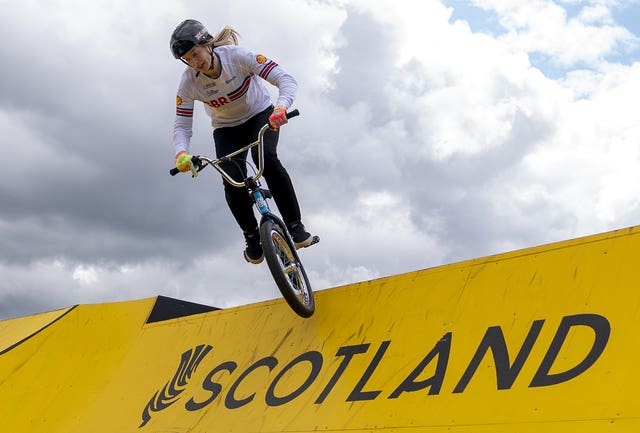 "It was a bit of a crazy year the year after the Olympics, there's a lot of expectation. You're a lot more well known, where I'd been the underdog," Worthington said.
"It got a bit tricky and it got to a point where I needed to take a step back and regroup and through doing that, keeping it simple, I've definitely found what I love about the sport again and I'm really enjoying rebuilding my foundations and this was a big step on that journey.
"I think the more fun I have, the better I ride – that's just the goal towards Paris."