Carlos Alcaraz walked out of Centre Court and into a spying controversy after reaching the Wimbledon semi-finals for the first time.
The world number one beat fellow 20-year-old Holger Rune in straight sets to reach the last four.
He then had to respond to reports his father Carlos, a regular member of his entourage, recorded Novak Djokovic – who he is seeded to meet in the final – while the seven-time champion was training at Wimbledon's Aorangi Park.
"Oh, probably it is true. My father is a huge fan of tennis. He doesn't only watch my matches," said Alcaraz.
"I think he gets into the club at 11am, gets out at 10pm, watching matches, watching practice from everyone.
"Being able to watch Djokovic in real life, yeah, probably it is true he's filmed the sessions."
Pressed on whether having the video footage would give him a competitive advantage, Alcaraz said: "I don't think so.
"I mean, I have a lot of videos from Djokovic on every platform. I think it's not an advantage for me."
Alcaraz did not need any inside information to beat Rune 7-6 (3) 6-4 6-4.
The Spaniard and sixth seed Rune grew up playing against each other and teamed up for a doubles tournament when they were 14.
On Wednesday they became the first men under 21 to face each other in a Wimbledon quarter-final in the open era.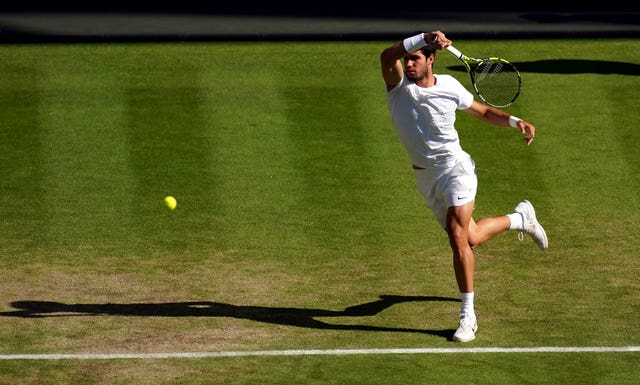 Just six days separate the pair – Rune being the older – and as they headed into a first-set tie-break there was virtually nothing to choose between them either.
Alcaraz had hit 12 winners to Rune's 13, both had made 12 unforced errors and both had won a total of 38 points.
Both had also double-faulted once, but Rune picked the wrong time to add to that particular tally to hand Alcaraz the advantage in the tie-break, which he went on to win with a stunning backhand return.
They exchanged further blows until 4-4 in the second set when Rune netted a simple overhead, and Alcaraz punished a second serve with another pin-point return to secure the first break of the match.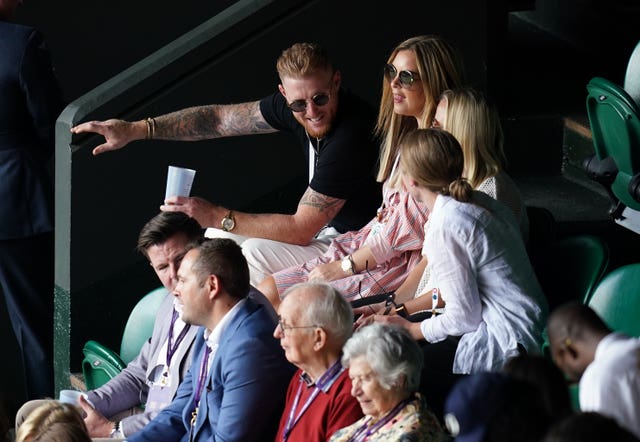 With England captain Ben Stokes watching in the crowd, it was Rune's title hopes that were turning to ashes.
The weary Dane was given a warning for a time violation and was promptly broken for 3-2 in the third.
Rune saved a match point on his own serve but could not get near Alcaraz's as the top seed wrapped up victory in two hours and 20 minutes.
Alcaraz, still a relative grass-court rookie despite his win at Queen's Club a fortnight ago, said: "Honestly it's amazing for me, a dream since I started playing tennis, making good results at Wimbledon, such a beautiful tournament.
Alcaraz will play Russian third seed Daniil Medvedev, who beat him in the second round two years ago when he really was a novice on grass, in the semi-final.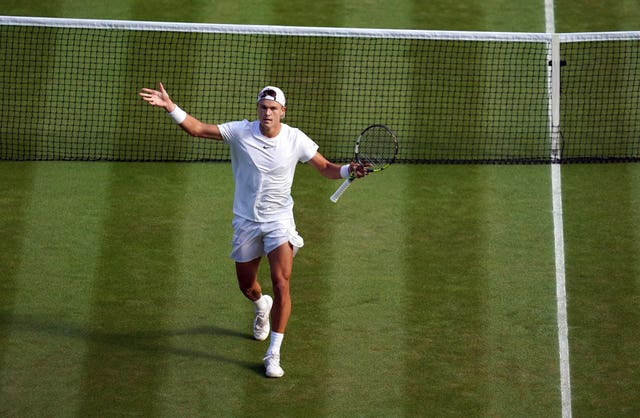 "We played two times, once here at Wimbledon," added Alcaraz. "It's going to be a tough one.
"But right now I'm going to enjoy this moment. You don't play a semi-final every year."
Rune looked frazzled in the final two sets and he revealed he did not feel 100 per cent.
"This morning I didn't feel very good when I woke up. But, again, it's normal. You don't feel good every time you wake up," he said.
"But, yeah, I had to do everything I could to feel better for the match, but I didn't have the same energy as I normally have when I play."