Jamie Ritchie insists Scotland are searching for the elusive consistency that has prevented them from challenging for the Guinness Six Nations title in recent seasons.
Gregor Townsend's men opened the 2021 and 2022 tournaments with important wins against England, sparking a wave of optimism over their chances of lifting the crown for the first time since 1999.
Two years ago they also toppled France in Paris, proving their finest moments were not saved for the Auld Enemy alone, but they have been repeatedly thwarted when attempting to string big wins together.
It is a shortcoming that stalks their entry into the 2023 Six Nations and Ritchie, who leads the side in the Championship for the first time against England on Saturday, knows what is required.
"A good Six Nations for us would look like five strong performances," the Edinburgh blindside flanker said.
"If we get that right then there's no reason why we can't beat any team in this competition. It's about doing it week after week, and game after game.
"It's about concentrating on England first and whatever comes out of that, it will be Wales the following week where we'll be looking to have another strong performance."
Calcutta Cup clashes have generally fallen in Scotland's favour since 2017 and two years ago they finally ended a staggering winless run at Twickenham that dated back to 1983.
Ritchie offers a simple explanation for their supremacy in the fixture as he prepares to face an England team now under the guidance of Steve Borthwick after Eddie Jones was sacked in December.
"Good performances. In the game last year we played really well, defended really well," he said.
"The year before as well. We were really comfortable and we negated what they were trying to do. We're confident that we can have a strong performance this time round.
"We don't really know what to expect from England, which is quite nice because it's allowed us to focus on ourselves. England are a physical team and I'm sure it will be a good game."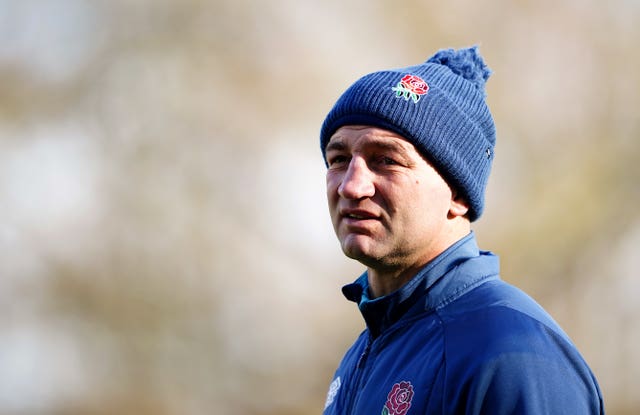 Ritchie gives an instant response when asked for his first Six Nations memory, recalling a fleeting moment as a 12-year-old that involved a predecessor in Scotland's number six jersey.
"In 2006 at Murrayfield, beating England in the Calcutta Cup. The players did a lap of honour after the game," he said.
"This probably didn't happen and I've never asked him, but Jason White held up the Calcutta Cup and I swear he looked straight at me.
"I like to think that happened but I've never asked him. Not that he'd probably remember some random kid in the crowd."