A new National Care Service (NCS) could be launched on the 80th anniversary of the NHS – but there is no "quick fix for our social care emergency", a report has said.
A 10-year Government spending commitment would be required with a promise to increase real terms funding for adult social care by a significant percentage each year, the report from The Fabian Society think tank said.
It did not give a figure for how much the new service for England would cost, but said this should be informed by an independent assessment of cost pressures in adult social care.
It said it also had not addressed questions of where money for support and care should come from, insisting it is an error to link reform of social care to questions of revenue-raising – something it said had created "an unnecessary hurdle on the road to reform".
The report, requested by shadow health secretary Wes Streeting and commissioned by Unison, sets out what an NCS might look like and how it could work, with plans having first been presented towards the end of the last Labour government's reign more than a decade ago.
It warned: "There is no quick fix for our social care emergency. Unless we take significant and sustained action over many years things will get worse for all of us."
Among its suggestions are that people who need care could receive at least £25 or £50 per week as a contribution to their costs, no matter how much money they have.
It also recommends the introduction of national employment terms, pay bands and minimum pension entitlements for employees of NCS providers, aiming to achieve broad parity with similar roles in the NHS.
In the next decade extra formal care will be required to help address "a looming shortfall in the availability of family carers", the Fabian Society said.
It added that more spending on care would help "tackle worsening labour shortages by boosting employment opportunities for carers and disabled people".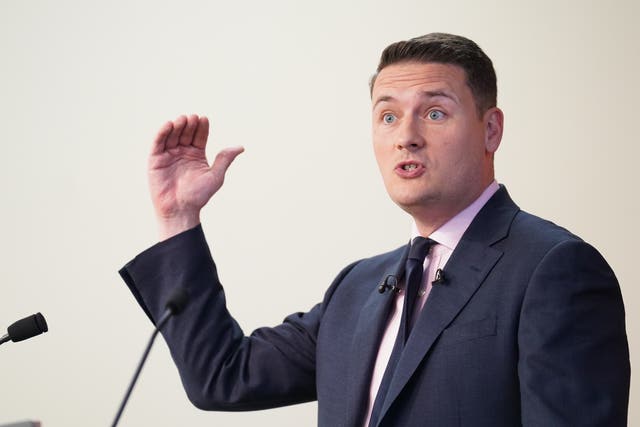 It stated: "Social care spending spreads jobs and growth around the country. Every extra £1 billion in social care spending will create around 50,000 jobs distributed all over England, with the largest impacts felt in the North East and North West.
"Finally, raising taxes to spend on adult social care will redistribute money from high-income to low- and middle-income households, and from men to women."
It suggested a universal contribution to adult care costs would see everyone with support needs getting some financial help, bind former self-funders into the new public system and create a financial incentive that would induce take-up among people currently not receiving any support.
It said: "Options could include a weekly cash contribution (of say £25 to £50), a percentage contribution to the cost, or a weekly charge cap (as with home care in Wales)".
Other suggestions include expanding the scope of free support starting with people disabled from birth or early in life.
The report added: "For example, care could be free for people requiring support by the age of 25 (as proposed by the coalition government). Charges would be made for daily living costs in residential accommodation."
The society acknowledged that any plans for an NCS would take time, but said immediate steps should focus on recruitment and retention of the social care workforce.
Subject to an election in autumn 2024, the society suggests an initial minimum wage for the sector should be in place by April 2025, and that other extra spending "should focus on service continuity and ensuring both adult social care and the NHS are able to provide an acceptable minimum level of service".
Suggesting the NHS anniversary as a possible launch date, the society said there would need to be time between now and then for "co-design, legislation and implementation".
It said: "The launch could be on July 5 2028, the 80th anniversary of the NHS.
"On this date, important new entitlements and responsibilities would commence. But it would be neither the beginning nor the end of the path of reform."
Andrew Harrop, general secretary of the Fabian Society and co-author of the report, said: "This comprehensive plan for a National Care Service for England is an ambitious roadmap for solving one of the country's most significant and enduring social challenges.
"The Fabian Society's plan works for everyone who needs support or care now or who may do in the future.
"But vitally, it is also a blueprint that works for the under-valued care workforce and for our huge army of unpaid family carers."
Mr Streeting described the report as "an important contribution to the debate on our social care system" and said his party is "committed to ensuring better terms and conditions, proper training, and fair pay for care workers, with national standards guaranteeing good quality care, as the first steps to building a National Care Service".
Unison general secretary Christina McAnea said an NCS would "boost wages, put quality above profit-making and ensure everyone receives the support they need" in a system which is currently "broken and the staff who work in it are either on their knees or leaving in droves".
The Nuffield Trust think tank welcomed the proposals as a "nod towards phased and realistic comprehensive reform rather than the tinkering around the edges the sector has constantly endured" while the King's Fund health charity said the report was a "fair and thorough analysis of the problems" faced by the sector.