The Government should support a global moratorium on deep sea mining, a group of UK television stars has said.
Olivia Colman, Jim Carter, Stephen Fry, Robert Lindsay and Joanna Lumley are urging the UK to join a growing number of governments and companies around the world calling for a halt on the industry before it can begin.
Thirty-one exploration contracts have been issued by the International Seabed Authority (ISA) although no company is allowed to begin extracting yet.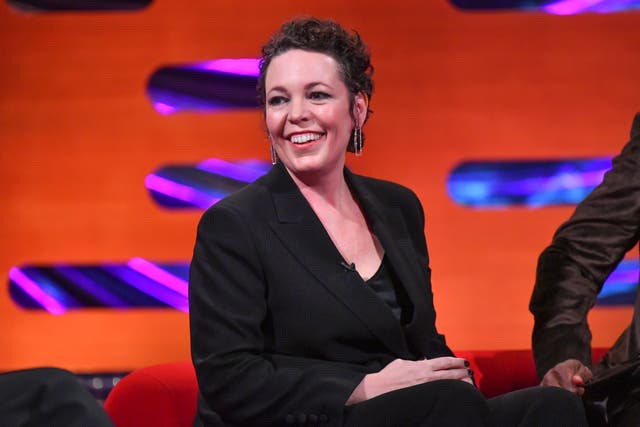 They are searching for deposits of minerals such as cobalt, zinc and magnesium that are often used in renewable technologies like solar panels and wind turbines.
Many scientists, activists, governments and businesses are concerned that mining will destroy barely understood and fragile ecosystems on the sea floor.
Researchers from the Natural History Museum believe there are up to 8,000 undiscovered species in an area of the Pacific called the Clarion-Clipperton Zone, which has become a centre of attraction for mining companies.
Ms Colman said: "It's crucial the Government fully considers the long-term consequences of deep sea mining – the latest in a long list of threats to our beleaguered oceans.
"The deep ocean is home to diverse and fragile life forms that we are only just beginning to understand. To forge ahead risks damaging ecosystems to a point from which they may never recover."
The UK Government has said it will not sponsor or support deep sea mining contracts unless there is sufficient scientific evidence about its potential effects on ecosystems and until "strong and enforceable" environmental regulations and standards are in place.
It has rejected a moratorium, arguing it is better to be involved in negotiating for the introduction of environmental protections.
UN members states including the UK in March agreed the Global Ocean Treaty, which aims to protect large areas of marine life by putting stricter regulations on deep sea mining and fishing.
Mr Fry said: "Just months after the Government celebrated its role in the historic UN Ocean Treaty, it appears rather hypocritical to forge ahead with discussions on deep sea mining.
"The serious and ongoing concerns expressed by scientists regarding the risks deep sea mining poses to marine life should be more than sufficient to dissuade the Government.
"Instead of enabling the expansion of this destructive new industry, the Government must honour its commitment to ocean protection and unite with others who are firmly opposed to deep sea mining."
The actors' call comes ahead of a round of talks at the ISA, whose 167 members including the UK are facing commercial pressure to allow deep sea mining to begin, Greenpeace said.
More than 700 scientists from 44 countries have signed an open letter calling for the industry to be paused while companies including Samsung, Google and Volvo have said they will refuse to use metals obtained from the seabed.
Andrew Tobert, Greenpeace UK oceans campaigner, said: "The Government's lack of action on deep sea mining runs completely counter to its claims to be a global leader on marine protection.
"Not only that, it undermines its contribution towards securing the UN Ocean Treaty.
"In two weeks' time governments will formally adopt the treaty and then the UK must act to swiftly ratify it.
"Alongside this, it's crucial UK ministers take a strong stance on deep sea mining ahead of the ISA meeting in July.
"A moratorium is what's needed – that's not a million miles away from the UK's stated precautionary approach. What are they waiting for?"